THE 2019 SPRINT LEADERS CHAMPIONSHIP REGULATIONS
The 2019 SBD Motorsport UK HSA Sprint Leaders Championship Regulations can be downloaded here:
Note: These regs are now 'final' as a permit has been issued.
The SBD Motorsport UK HSA Sprint Leaders Championship will operate under Motorsport UK Permit. No. CH2019/009 (B)
For 2019 the Championship has 17 events and includes many well known sprint venues and concludes with the season finale double header at Curborough on the Figure 8 and 2 Lap courses.
Seven of these events co-incide with the Motorsport UK British Sprint Championship and the new Leaders Championship is seen as a stepping stone between other speed championships and the Motorsport UK Sprint Championship.
The Championship is open to competitors with A licences and vehicles from all Motorsport UK categories (except Hillclimb Supersports) in six simple classes from Roadgoing to Racing cars.
Scoring is based on each of the first two timed runs at an event - hence 34 rounds. Competitors compete against all other competitors in their class at the event (including those not registered for the Sprint Leaders Championship) with points being awarded on times relative to the class winner.
The overall winner can come from any category/class of cars, based on success against similar cars, and is not just the fastest car/driver combination overall. Competitors will be competing for the prestigious The Sprint Leaders Trophy (last awarded in 2003) and other overall and class awards.
You may register for the 2019 SBD Motorsport UK HSA Sprint Leaders Championship by filling out the registration form and sending with a cheque for £45, payable to the Hillclimb and Sprint Association Ltd, to the address noted on the entry form. Please ensure that your HSA membership is up to date or that your membership application has been submitted before registering for the Championship.
Alternatively you can register on-line here and pay through PayPal using either your PayPal account or with your credit card.
If you are paying by Paypal please remember to wait after you have clicked on 'Pay Now' until Paypal retuns you to the HSA web site and your registration number and details are displayed on screen. You will then be sent a confirmation email and your details will appear in the list of competitors.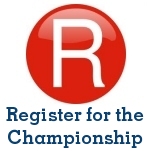 The 2019 SBD Motorsport UK HSA British Sprint Leaders Championship entry form can be downloaded here:
If you have difficulty in reading or printing these documents please contact the Championship co-ordinator. Details on the contacts page.